Welcome To The Clubs at Sun City Texas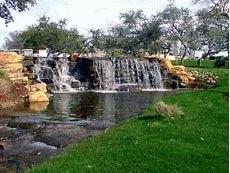 Legacy Hills, White Wing, and Cowan Creek Golf Courses cover 315 acres of prime Texas Hill Country and are located within the boundaries of Del Webb's Sun City Texas in the city of Georgetown.
Each course has unique design features to fit within the natural surroundings and to enhance existing topographical features. In this way, the courses blend and create a greater balance with the natural environment.
All three golf courses are open to the public.
Golf Courses
Legacy Hills : 512-948-7560
White Wing : 512-948-7570
Cowan Creek : 512-948-7580
Sun City Golf Course Maintenance Blog
Providing up to date information regarding golf course cultural practices and course related items.
PRO SHOP TEACHING STAFF
Josh Lockhart
Cowan Creek, PGA Class A, Head Golf Professional
512-948-7583
Erik Beyer
Legacy Hills, PGA Class A, Head Golf Professional
512-948-7563
Lee Matthews
White Wing, PGA Class A, Head Golf Professional
512-948-7574
GOLF COURSE MAINTENANCE
Zac Seith
Director of Agronomy
512-948-7486
Josh Lockhart
Director of Golf
512-948-7583
Cash Lane
White Wing Superintendent
512-948-7482
Bill Houts
Legacy Hills Superintendent
512-948-7484
Zac Seith
Cowan Creek Superintendent
512-948-7486
PRO SHOP
Sheila Diller
Golf Shop Manager
512-948-7564